Experience a Future Life Progression
Meetup: Future Life Progression
Future life progression can help you to evaluate your decisions in this life by accessing a future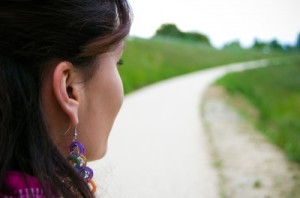 life memory. You can see the karmic effect of your current choices. This allows you to change or address issues that may be preventing you from moving forward in your current life. You can also end an ongoing karmic pattern that you may have carried through multiple lives.
In Past Lives, Future Lives Revealed, the author discusses a case in which his client found the root cause of his difficulty to lie in a future life. How could this be? The subconscious mind is not subject to time as the conscious mind is. The conscious mind replays memories in a linear fashion which gives the impression of time however the subconscious mind can recall memories regardless if they are from the past, present, or future.
Those experiencing a future life progression have reported feelings of ease, clarity, understanding, and even inspiration concerning their current lives.
Most people have questions and concerns in two areas: career and relationships. This month our focus will be on career choices.
Benefits of a Future Life Progression (FLP)
*Find a career direction in your current job – make the right moves to maximize your potential and escape a dead-end role
*Test a new career path – identify your true vocation and implement a career change with confidence and success
*Build your confidence – FLP will show you how to follow your dream and make it come true.
*Make changes in your life – if you're unhappy with your life path, FLP will help you to know that you will escape your rut.
*Find fulfillment – put the fire back into your working soul.
In this experiential class you will learn what to expect from hypnosis and enjoy a group progression to your future.
Date: August 8, 2013
Time: 7:00 – 9:00 pm
Location: 3443 Camino del Rio S. Conference room, San Diego, CA 92108
$25 
Class size is limited to 10.  Pre-registration is required.
Click here to register: http://hypnosis-continuing-education.com/class-registration/