Graduate Referrals
---
I have been training hypnotherapists since 2003. My graduates can assist you in many areas of your personal and professional growth. As with any referral I cannot guarantee that the hypnotherapists on this list are exactly right for you. Only you can determine if you feel comfortable working with someone. Ask questions and get acquainted!
---
Abigail González
Abigail González, MFT, CHT, is a Bilingual-Bicultural (English-Spanish) Licensed Marriage and Family Therapist. Her office is located in Chula Vista, California in San Diego County. She is certified as a Hypnotherapist, Master Reiki Practitioner, EMDR Level II Therapist and a Past Life Regression Facilitator.
Abigail has been working in the mental health field since 1994, supporting and guiding clients seeking to improve the quality of their lives and of those around them. She has the training, skills and experience to help you find the answers within yourself to resolve patterns of thoughts and behaviors holding you back from opening up to be your best self and living up to your full potential.
Abigail understands the challenging task of finding the right person to help you resolve life challenges and emotional struggles. Her genuine approach and ability to meet you at a mutual place of understanding creates a perfect atmosphere for growth and goal achievement.
Some of Abigail's treatment specialties include Stress Management, Pain Management, Anxiety,
Depression, Stage of Life Changes, Weight Loss and Management, Smoke Cessation, Phobias, Postpartum Depression, Grief and Bereavement, and Posttraumatic Stress Disorder.
To schedule an appointment and for additional information about her services, call her at 619-997-0957
_______________________________________________
Abigail González, MFT, CHT, es una terapeuta de matrimonio y familia, bilingüe-bicultural (Inglés-Español). Su oficina se encuentra en Chula Vista, California, en el Condado de San Diego. Ella está certificada como hipnoterapeuta, máster reiki, terapeuta de EMDR nivel II y facilitadora de regresión de vida pasada.
Abigail ha trabajado en el campo de la salud mental desde 1994, apoyando y guiando a los
clientes que buscan mejorar la calidad de sus vidas y de aquellos a su alrededor. Ella tiene la
formación, las habilidades y la experiencia para ayudarle a encontrar las respuestas dentro de usted mismo para resolver patrones de pensamientos y comportamientos que lo limitan a abrirse a la posibilidad de para ser su mejor yo y vivir a su máximo potencial.
Abigail entiende la desafiante tarea de encontrar a la persona adecuada para ayudarle a resolver los desafíos de la vida y las luchas emocionales. Su enfoque genuino y su capacidad para reunirse con usted en un lugar de entendimiento mutuo crean una atmósfera perfecta para el crecimiento y el logro de sus objetivos.
Algunas de las especialidades de Abigail incluyen, manejo del estrés, manejo del dolor,
ansiedad, depresión, cambios en etapas de la vida, pérdida y manejo de peso, cese de consumo de tabaco, fobias, depresión posparto, duelo y perdidas, y síndrome de estrés postraumático
Para agendar una cita y obtener mas información sobre sus servicios, hablar al 619-997-0957
---
DeAnna Torres
Website: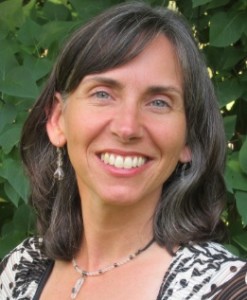 www.hope4youtoo.com   
 Phone: 916-710-1313
DeAnna Torres is a Certified Clinical Hypnotherapist, a level three Reiki practitioner, and a Regression Specialist through the Newton Institute of Spiritual Regression.
Who would you be without the pain of the past or the limiting beliefs about yourself that are blocking you from achieving your goals?  If you're ready to be released from traumatic experiences, reoccurring dreams, dysfunctional family patterns, depression, anxiety, or low self-esteem, DeAnna specializes in helping you regain your passion for life, experience inner growth and healing, and navigate life's transitions without fear. She also offers Past Life Regressions and Life-Between-Lives™ sessions in her client-centered practice, located in Fair Oaks, CA.
---
Karen Cisneros
Licensed Marriage and Family Therapist, Hypnotherapist
Phone: (916) 261-1863
E-mail: Kgiglio464@aol.com
---
Kathryn Green
Kathryn Green is a Certified Clinical Hypnotherapist with a practice in Davis, Ca. She is a graduate of California Hypnotherapy Academy which included training as an EFT and NLP practitioner. Training also includes: Auto Immune Disorders ~ Anxiety Relief
Specialist ~ Pain Management Specialist ~ Weight Loss & Mgmt ~Smoking Cessation Specialist~ Overcoming Fears~ Allergy Relief Specialist ~ Recovery Hypnosis ~Spirituality Enhancement ~ Self-Empowerment Techniques. Kathryn is a member of American Council of Hypnotist Examiners.
For more information or to make an appointment please call  530-400-8930  or e-mail: green.kathryn@sbcglobal.net.
---
Bonnie Noyes, Lic. Psychologist, CCHT
Sacramento, CA 
Phone:  (916) 802-3808


---
Joe Posadas
Joe Posadas, CHt, is a Hypnotherapist with a practice in Elk Grove, CA. A graduate of the California Hypnotherapy Academy in January of 2009, Joe's focus is on life improvements in creativity, relieving stress, releasing fears, improve concentration and more. Joe has found hypnotherapy to be a gentle and effective way to help clients to identify and solve their issues by using their own inner resources. Through Hypnotherapy Joe will help guide you through the process and assist you in finding your own answers from within. With Hypnotherapy you deal directly with the subconscious, helping to restore the meaning, joy and passion in your life starting now. For more information you may contact him at buddabear@mac.com  or  (916) 683-9776.
---
Mariscela Alvarez              
Office:  530-863-0003 
Email: ma@fyspirit.com
Web site: www.fyspirit.com
Auburn, CA
 Mariscela Alvarez, CHt, is a Holistic Hypnotherapist with a practice in Auburn, CA. Mariscela works in partnership with committed spirit-oriented people, determined to take a journey of self-discovery, and ready to transcend their self-limitations. Using your inner wisdom and her expertise in Hypnosis, Energy Work and Shamanic Healing, she can help you overcome stress, depression, phobias, traumas, weight issues, addictions, anger, insomnia, energetic interference and anything that stands in the way of your happiness. Mariscela is also a Tai Chi and Chi Kung Instructor. Her classes assist the students to balance their "chi" (life force), while developing physical strength and relaxing their mind.
Mariscela offers her services and products in English and Spanish. They include one-on-one, by phone or online sessions. She also offers Teleclasses, workshops, retreats, self-help CDs, Tai Chi, and Chi Kung DVDs. Call  (530) 863-0003  to schedule a complimentary consultation. Claim your special "gift" by visiting www.fyspirit.com
---
Maureen "Martie" Johnson
Spiritual Intuitive and Clinical Hypnotherapist
Phone:  530-644-6424
Email: jmjohnson13@sbcglobal.net
Pollock Pines, CA and phone sessions
---
Kay Warren
Phone:  336-207-5147
Email: kay@kaywarren.org
http://www.kaywarren.org/about.htm
High Point, NC 27265
---