You're home alone in the middle of the night when you hear a sound somewhere in the house. You lie in bed trying to figure out what that could be. Maybe someone has broken into your house.
Your stomach knots up, your palms are sweaty, your breath is shallow, your heart is pounding.
You're on the high cliff overlooking the ocean ready for your first cliff dive. The water looks very far away.
Your stomach tightens, your palms are clammy, your breathing quickens, your heart is pounding.
You've cleaned house and cooked dinner for a wonderful person that you've met recently. Perhaps the person you've been waiting for all your life. As you make the final check of the house, the meal and your appearance…
Your stomach knots up, your palms are sweaty, your breath is shallow, your heart is racing.
Three very different situations…
First, a burglar in your house which might be life threatening.
Second, a physical activity that you've chosen and perhaps paid money to get to this location.
Third, an emotional experience that you've dreamed of.
Different situations but the physiological response is almost identical. It's how we think and feel about the situation that determines the label we place on the experience. We use the label "terror" for the potential break in, "excitement" for the romantic evening and "exhilaration or thrill" for the jump off the cliff.
The sensations themselves are not the problem. It's the meaning that we attach to the sensations that cause the problem. When, really, they don't mean anything at all. But because we feel threatened we believe that something terrible might happen, something that we won't be able to handle and our imagination takes over and suddenly we think that we might die.
I think the feeling of being safe here in the U.S. ended on Sept. 11, 2001. Not for everyone, certainly. The boyfriend I had at the time said that it hadn't happened here nor to anyone we knew so what was the problem? I saw it as a turning point for the human race. We broke up a month later.
Then there was a major downturn, as they call it, in the economy. People have lost their jobs, their homes, their retirement, their sense of security. Of course they're full of fear. Who wouldn't be? But, long term, something has to change internally before we will see the external change that we so desperately seek.
Here is a brief exercise to help you shift your focus.
Angeles Arrien, Ph. D., author of The Four Fold Way and Signs of Life,  developed a series of simple questions for a workshop that changed the way people began to view their lives. She suggested keeping a daily journal in which, as night falls, you look back on your day and answer these questions.
•  What surprised you today?
•  What moved you?
•  What inspired you?
The interesting phenomenon occurs not when we answer the questions, but when we start our day expecting that we will have to answer them as evening comes. Knowing that we'll have to answer these questions starts the process of looking at the world in these terms. This process keeps us focused on our good rather than on our fears.
Excerpt from Instructor's Manual: From Fear to Freedom
A CD set is available from this workshop:
---
Group Mentoring
Just a reminder… I have a group mentoring program. In the group sessions you will benefit from hearing the questions of fellow hypnotherapists and the solutions suggested to them. Group size is small to ensure that you receive the focus that you deserve.
Joining the Hypnotherapist Mentoring Program is definitely an investment in yourself and your practice, and for many new practicing hypnotherapists, this is an important addition to their learning experience.
Your investment for the group program is $200/month. The group will meet for 1 hour once every week for 4 weeks. Meetings will be scheduled for late afternoon or early evening (Pacific). Mentoring fees are pre-paid through PayPal (https://trancetime.com/hypnotherapy-services-san-diego/pay-for-services/) or you can call me before the first meeting with your credit card information: 619-710-9583
Details are on my website: https://trancetime.com/hypnotherapy-services-san-diego/mentoring-for-hypnotherapists/  
---
Self Hypnosis Training
Dates: June 4 & 11, 2013
Location: Southwestern College, Chula Vista, CA
Time: 1:00 pm – 3:30 pm
Cost: $65 (paid to Southwestern Community College Continuing Education) with a materials fee of $3 (paid to the instructor in class – cash only).
To Register for CS 251:  Self-Hypnosis.  Students need to complete a Fee Class Registration Form and provide the payment (cash, check, credit/debit card) as soon as the class schedule is printed.  Call to register: (619) 482-6376
Course description: This is a two week experiential workshop to learn self hypnosis. Because practicing self hypnosis helps you to relax completely, you will immediately reduce your stress.    While in hypnosis you can easily imprint your subconscious mind with positive messages. In this workshop you will learn to easily achieve a hypnotic state and to write effective suggestions to achieve a goal. Some common goals of self hypnosis are: to relieve test anxiety, improve self-esteem, reduce stress, improve concentration, stop smoking, release excess weight, relieve insomnia, enhance creativity, improve athletic performance and reduce pain.
"Thanks for presenting such a fabulous self-hypnosis workshop. It included everything that I hoped to learn. I find many applications for the tools that I have learned in my everyday life."  Daniela G.
If the class doesn't fit into your schedule click here for the home study version:
https://trancetime.com/store/learn-self-hypnosis/
---
Past Life Regression
Past life regression can give us insight into our current life problems. You can use past life to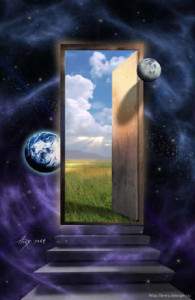 help with a variety of problems including fears and phobias, relationship difficulties, health problems and blockages to abundance and creativity.
There are many myths and misconceptions about what Past Life Regression entails. Rest assured that anyone can regress to a past life as easily as you can relax and remember your favorite childhood memories. Regardless of your personal faith or belief, hypnosis can allow you to unlock the doors in your mind to increased self-understanding.
Have you ever met someone and felt an instant connection? Or visited a city for the first time and felt completely at home? Have you ever thought, "I'm sure that I'm paying for something that I did in a past life?" For the curious, the inquirer and the seeker, this is an opportunity to interpret, understand and heal present life issues as well as to gain insight into your personality, life purpose and direction in a safe, supportive setting.
In "Through Time into Healing" by Brian L. Weiss, MD some of the uses are
Body-Mind Connection
Emotional Scars
Relationships
Healing the Inner Child
Weight Problems
Addictions
Grieving
Talents
Spiritual Growth
In this experiential workshop you will learn more about past life regression as a therapy and experience a hypnotic past life journey.
Date: June 13, 2013
Time: 7:00 pm – 9:00 pm
Location: 3443 Camino del Rio S., Conference Room, San Diego, CA 92108
Cost: $20 if you pre-pay. $25 at the door. (space is limited to 10)

Click here to pre-pay: https://trancetime.com/hypnosis-class-schedule/class-registration/
---
CE Course: Intuition and Spirituality
15 CE hours*
"Prayer is us talking to God; intuition is God talking to us." Caroline Myss.
Course description: Everyone has a sixth sense – that of intuition –  but because of daily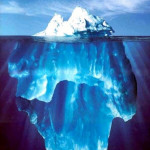 demands on time, energy, and senses, we don't use it as often as we could.
When we do use our intuition, life flows more easily. The exercises in this course will help you to intuit which way to guide a hypnotherapy session to help the client achieve a profound outcome.
Cultivate the Spirit Within falls into the same realm. It is easy to be caught up in rushing through life. But when we learn how to connect more fully, we realize that we are being divinely guided.
This course will set you onto or further along the path to being Divinely guided in your personal and professional life. Manual and three CDs included
Expand Your Intuition
Protection and Chakra Balancing Meditation
Define psychic ability and intuition
Characteristics of True and False Guidance
Exercises to develop your Clairvoyance, Clairaudience, Clairsentience, Claircognizance
Cultivate the Spirit Within
Religious differences?
The Circuit Clearing Breath
Why Meditation Works
"Reverse Meditation."
Connecting with your Higher Self
Processes to Heal and Resolve Differences
Connect with the Divine Presence Process
Gratitude
Yoga Nidra
Prayers to Share
Pre-requisite: none
Dates: July 20-21, 2013
Time: 10:00 am – 5:00 pm
Location: San Diego, CA — Exact location TBA
Cost: $299 — $250 if registered before July 1, 2013
If the class doesn't fit into your schedule click here for the home study version:
http://hypnosis-continuing-education.com/home-study-ce-courses/intuition-spirituality-ce-course/
*15 CE hours for Hypnotherapists.
*Course meets the qualifications for 12 hours (per weekend) of continuing education credit for
MFCCs and/or LCSWs as required by the California Board of Behavioral Sciences. PCE #4228