Teaching Groups to Increase your Profit
I've been invited to be one of the presenters  
at the upcoming 27th Annual ACHE Conference.
I'll be joining 40 other Guest Experts who
will be sharing their know-how at this year's
conference.
In case you don't know ACHE is the
American Council of Hypnotist Examiners.
Founded by the legendary Gil Boyne with a
particular emphasis on high quality continuing
education.
Both cutting edge hypnosis technique and
practice building & marketing methods will be
featured in the various presentations.
In addition to the world class training, you
get 30 HOURS of Continuing Education credits.
So I'd love it if you were to join me there.
My presentation is:
Teaching Groups to Increase your Profit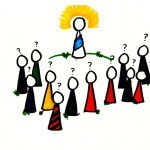 It's about…
Teaching groups to attract more clients. Would you like to get your name into the community and be paid for it? Would you like an opportunity to educate groups of people about the benefits of hypnotherapy? Learn how in this workshop.
here's the date/location info:
American Council of Hypnotist Examiners
27th Annual Hypnotherapy Conference
September 17-21, 2014
Pasadena, CA
Click here for full details and to register.
http://hypnotistexaminers.org/conference/
Will you be there?
Sincerely,
Katherine Zimmerman